Head of Christiana Presbyterian Church, founded in 1706 by Scots-Irish immigrants of New Castle County Delaware and Cecil County Maryland, is a historic Presbyterian Church and Cemetery. The current church building was built in 1859 after a fire in 1858. The current building is a one-story, four bay gable roofed brick building.
Adjacent to the church is a four-and-a-half acre church cemetery with burials dating back to the mid-18th century. Head of Christiana Church and Cemetery were added to the National Register of Historic Places in 1983. The Cemetery is on a green hillside surrounded by mature trees, white-washed walls and iron gates. The oldest graves are clustered near the church. Thirty-nine Revolutionary War patriots are buried here.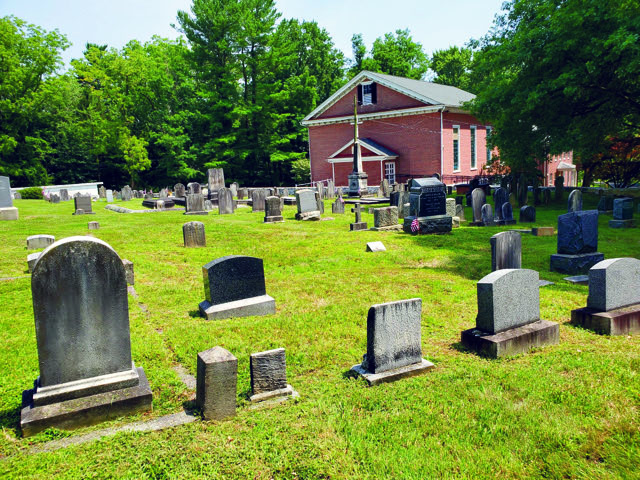 Looking for genealogical information about relatives buried at the Head of Christiana Cemetery, we can help at no cost. We will share whatever information we have.
Please send your request with the person's name (First Middle, Last, Maiden, if applicable), date of birth, place of birth, date of death, place of death, parents or spouse(s) names, if known, to Susan Brook at hoccemetery@gmail.com.
Head of Christiana
Church Cemetery